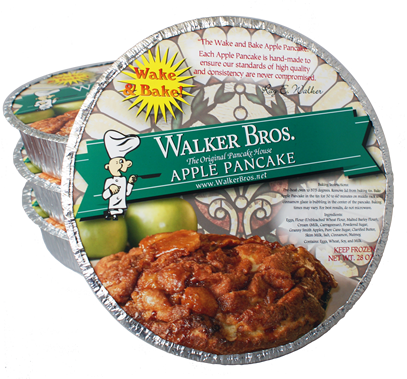 Wake and Bake - From Our Freezer to Your Oven
Cooking Instructions for Frozen Apple Pancake-
Pre-heat your oven to 375 degrees. Remove plastic and lid but leave in baking tin. Bake Apple Pancake in the tin for 50 to 60 minutes on middle rack until pancake rises and turns golden brown. We recommend letting the pancake cool for 5 minutes before serving. Baking times may vary. For best results do not microwave. 
Our Frozen Apple Pancake can be purchased at any of our seven locations. It is also available at local Sunset Foods,
Whole Foods Market
and some independent grocery stores.